Hairdorable News: Big News to Peruse!
Sept 30, 2018 / Just Play Partners with DHX Media's WildBrain to Produce Online Video Content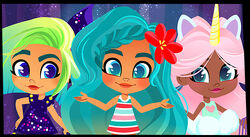 Just Play has appointed digital kids' network and studio WildBrain (an online subsidiary of DHX Media) to create new original content and manage the Hairdorables official YouTube channel.
Under the agreement, WildBrain will help build and grow the international audience for Hairdorables through the official YouTube channel. This includes animated vlogs to introduce each character, live-action toy play videos, and an animated series about the characters' lives and adventures.
More information here: Just Play Appoints Leading Kids Network WildBrain To Produce New Original Content And Manage Youtube Strategy For HAIRDORABLES
Nethilia, The Admin
Sept 17, 2018 / The Founding of the Absolute Hairdorables Wiki!
The Absolute Hairdorables wiki was founded on this day in 2018! We hope to grow into an accurate, detailed wiki about anything and everything Hairdorables--especially helping you match all your little fiddly bits long after the package is open!
Nethilia, The Admin
---

Table of Contents
Characters
Fandom Terms, Collecting, and Helpful Data Services
---
See all pages

Meet the Hairdorables!
Introduction: Kali!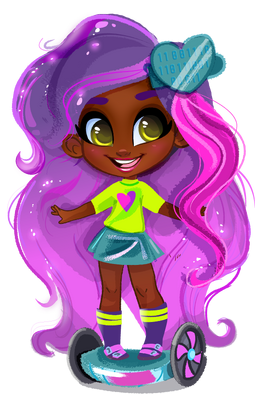 Favorite Color: Ultra Violet
Claim to Fame: Tech Wizard
Motto: There's an app for that!

Hello there, my name is Kali! I love all things to do with science and technology, but my true passion is coding. I even have a few apps in the works! I love learning new things and trying out the latest tech gadgets – but I also find it fun to tinker with whatever vintage tech I can get my hands on!
---
Read more about Kali on her article page!

Are You Looking For Me?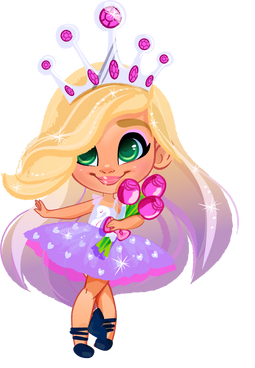 Royal Bella is a Rare Find, which means she's found in about one of every forty packages!
---
Read more about Royal Bella on the article page!

Hairdorables In The News: RSS
Loading RSS data...
Please note that the staff does not collect or personally locate these news articles; they are pulled in by an automated Google RSS feed. The Absolute Hairdorables Wiki and its admins have no official opinion on any article seen here.
---
REFRESH